Department of Sociology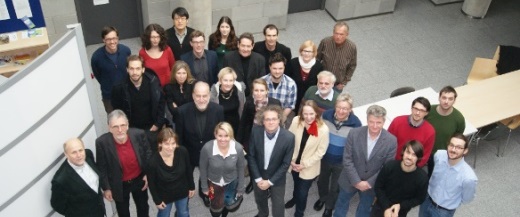 The Department of Sociology at University of Graz is characterized by a continuously cultivated diversity of theoretical and methodological approaches and thus offers students a comprehensive and differentiated basic as well as application-oriented education.
Our research activities find expression in the following main research areas:
In teaching, we are committed to providing students with the full breadth of the subject of sociology, both in the bachelor's and master's programs in sociology, as well as in the doctoral program at the Faculty of Business, Economics and Social Sciences. In addition, we are involved in the following master's programs: International Graduate Study Programme in Cultural Sociology (jointly with Masaryk University Brno (Czech Republic), University of Trento (Italy) and University of Zadar (Croatia)), Computational Social Systems (jointly with TU Graz), Interdisciplinary Gender Studies and Global Studies.
Staff members of the Institute are also involved in the Doctoral College Resonant World Relations and in the following doctoral programs: Sociology and History of Social and Cultural Sciences, Migration - Diversity - Global Societies, Southeastern Europe, Culture - Text - Action.
It is our interest to introduce students to the research community from an early stage on - via research internships and workshops as well as by involving students in research projects and by encouraging their participation in teaching as tutors (peer teaching) or teaching assistants.
Additionally, we highlight the practical importance of our work by participating in research projects, contributing to media publications and engaging in various consultancy activities for public, private and scientific organisations and institutions.
Institutions affiliated with the Department of Sociology include:
We are also involved in the university-wide research network Heterogeneity and Cohesion (spokesperson Katharina Scherke) and the profile-building areas Dimensions of Europeanization (co-spokesperson Libora Oates-Indruchova) and Climate Change Graz.
Our department is also a partner in AUSSDA (The Austrian Social Science Data Archive).
On the following pages you will find more information about us, our research and our teaching.
We appreciate your interest and welcome you to our website!