Department of Sociology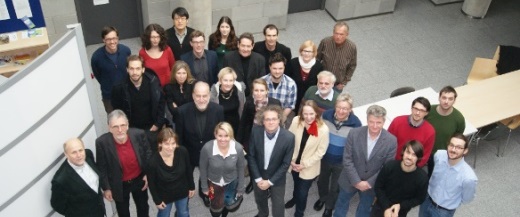 The Department of Sociology at the University of Graz is a vital institution for teaching and research in sociology in Austria and enjoys international recognition for its work in this field. Our focuses ensure broad and distinguished research and teaching, offering a basic as well as application-oriented approach.
Our department's broad range of research focuses includes the following:
In teaching, our aim is for our students to acquire broad and sound knowledge of the field of sociology. In addition to the undergraduate programme and the MA programme in Sociology, we also offer students the opportunity to get a doctorate in Sociology at the Faculty of Business, Economics and Social Sciences. Furthermore, we are partners of a joint degree programme in Cultural Sociology, in Doctoral program Resonant Self-World Relations and the Graz-based MA programme in Gender Studies. It is our interest to introduce students to the research community from an early stage on - via research internships and workshops as well as by involving students in research projects and by encouraging their participation in teaching as tutors (peer teaching) or teaching assistants.
Additionally, we highlight the practical importance of our work by participating in research projects, contributing to media publications and engaging in various consultancy activities for public, private and scientific organisations and institutions.
Research centres affiliated with the Department of Sociology include:
To foster cooperation, the Department of Sociology is involved in two university-wide research core areas: "Heterogeneity and Cohesion" (spokespersons Katharina Scherke) and "Cultural History and Interpretation of Europe".
The following pages provide information on our department, our research and our teaching.
Thank you for your interest. We are pleased to welcome you to our website.
Univ.-Prof. Dr. Markus Hadler/Head of Department
Contact
Department of Sociology
Universitätsstraße 15/G4
8010 Graz